Weddings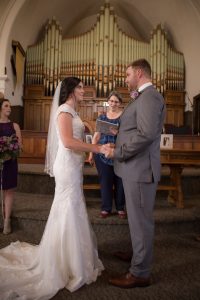 Trinity United Church is pleased to celebrate weddings or covenanting services (if a legal marriage is not desired) for both opposite and same-gender couples including couples where one or both partners are previously divorced and couples from different faith traditions. Weddings may take place in our historic sanctuary or arrangements can be made for one of our ministers to preside at an off-site wedding. Normally, weddings at Trinity are officiated by one of the ministers of Trinity.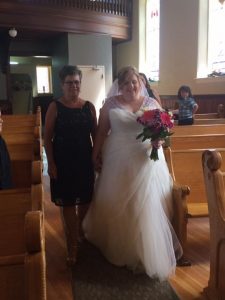 Because we care about the strength of your marriage as well as the celebration of your wedding, pre-marriage instruction is required.
To inquire about a wedding, please contact Jacquie, our Office Administrator, at the church office to receive our wedding guidelines and fee schedule.