Sunday Worship Happening On-line Only Until Further Notice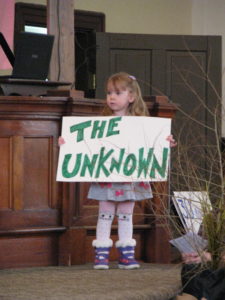 In keeping with community efforts to minimize group gatherings, in-person worship is suspended for the time being.
You can still watch the sermon or get a printed text.
• Weekly sermons will be available on youtube.  Here is a link to this week's sermon: "Rehearsing for Resurrection: Practicing Encouragement"
• If you would like an electronic copy of the text of the sermon and a link to the video sent to you, please email the church and ask to be added to the sermon distribution list.
• Print copies of the sermon will also be available by mail. Anyone wishing to be mailed a sermon should contact the church office at 204-857-4471.
You can still connect with the Trinity community at "church-time" on Sunday mornings via computer, tablet or phone.
• On Sunday mornings from 10:30 to 11:30, we will meet via an on-line meeting platform Zoom to check in with one another, hear a story from the Bible, talk about it with one another and pray together. Feel free to bring your own coffee/tea/juice and cookies (or other refreshments of your choice).
• If you have a computer, tablet (Ipad), or smart phone, you can connect by clicking on the following link: https://zoom.us/j/6460700716 If it is the first time you have used Zoom on that machine, you may get asked to download Zoom. Follow the instructions to download and say Yes to opening Zoom meetings. Contact Beth if you would like help getting on.
• There is also a phone in option. You will be able to hear audio but not see video. You can dial 1-438-809-7799 (this is a Quebec number, unfortunately there is no local number available for Portage la Prairie) and then when the automatic voice asks you to, enter the meeting id 646 070 0716#. When asked for a participant id, just press the # key again.
Friday Morning Study Group will meet via Conference Call
The Friday Morning Study Group will meet via conference call from 10:30 to 11:30 a.m. each week.  New members are most welcome and you do not have to have read the chapter of the book to participate. If you are interested, please contact Beth for the Conference Call In information.
Zoom Check-In (Virtual Coffee Hour) Times
One of both of our ministers will be on-line at 10 a.m. on Thursday and 2 p.m. on Saturday to chat with anyone who wants to check-in for any reason (consider this your alternative to dropping by the church office).  The connection information for this is the same as for Sunday mornings so this is also a time when you can test out the technology and get help with that if you would like.  Make yourself a cup of your favourite beverage and join us for an informal on-line chat.
Church Office
At this time, it is our intention to keep the church office open with social distancing in effect (you will be asked to use hand sanitizer or wash your hands upon arrival and to keep at least 6 feet distance from others as you talk with them), Monday through Friday from 9-12 and 1-4.  However, you may have noticed that our plans hit a little speed bump this week already and we were closed on Monday and Tuesday afternoons. We will continue to adapt as circumstances change so if you want to access the church building, please call ahead to find out what is happening.  We are keeping the church answering machine up-to-date and our ministers are working from home so you can reach out to them if the office is closed.
Stay Tuned
Watch this space for continuing updates about how to connect with us differently in this time when we are encouraged to show love for our neighbours by not being in the same room with them.  We are the church whether or not we are in the same physical space together.  If you would like videos of previous and current sermons, check out our Youtube channel .
As an Affirming Ministry of The United Church of Canada, we are passionate about inclusion.  Jesus loved everyone and so do we!  We celebrate people of all gender identities, sexual orientations, abilities, races, ethnicities, ages, economic circumstances and family configurations.  Whoever you are and whatever your life story, know that we welcome you to be part of our faith community in whatever way suits you.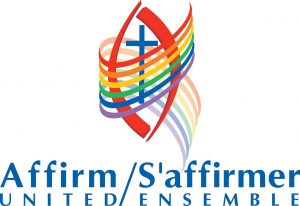 Keep up to date with our Facebook group ("Trinity United Church Portage la Prairie") or find us on Twitter (@churchportage) or Instagram ("trinityportage").
We hope you enjoy our website.  If you have any questions or would like more information about  anything, please contact us through our Contact page.
Upcoming Events
April 4 @ 5:00 pm

-

9:00 pm