Worship With Us
In-person worship has resumed, and will stay in effect provided there are no changes to the Public Health Order.  We will still continue to offer church online via Zoom, and those who wish to participate online are encouraged to do so, particularly as it allows those who wish to be present in person to come in safety. 
Our worship brings the community together to sing, to pray, to tell stories and to search for meaning. Our worship strives to be both challenging and rejuvenating. As we remember together how God is in our midst, we find new courage and strength to live with love and justice. We believe that this makes a difference in our lives, not just on Sunday, but throughout the week.
Our church may look "old and staid" but we're not. Our worship combines a historic sanctuary with many contemporary elements. We have an antique pipe organ and modern hand drums. We project images on screens from a computer and have beautiful hand-made banners hanging on our walls. We read the ancient stories from the Bible and reflect on how they impact our daily lives.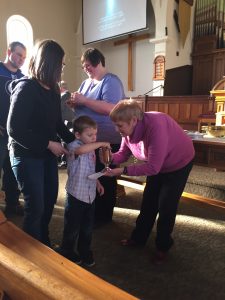 Approximately once per month, we celebrate the sacrament of communion together. In our communion celebrations, we give thanks to God for the goodness of life and we experience how God's grace shared together in community can strengthen us for faithful living. Anyone who wishes to share with us at table is most welcome. You do not need to be a member.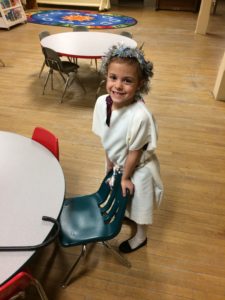 After worship, we have an opportunity to talk more informally over refreshments usually served in the auditorium downstairs. Coffee, tea, water and juice are provided and often a snack. Periodically, we also have lunches after church where a full meal is served.
During the summer , we share worship jointly with First Presbyterian Church and McKenzie United Church.  Check the worship schedule for each week's location and who will be leading worship.
We hope you will join us for worship!