House Groups
If you are looking to get to know some people at Trinity in an easy, manageable and fun way, joining a House Group is a wonderful option.  We currently have five house groups made up of a diversity of folks from Trinity who are willing to help out with important tasks that facilitate our ministry for two months a year.  In addition to working together, house groups get to know each other through planning meetings before their month and sometimes other gatherings throughout the year.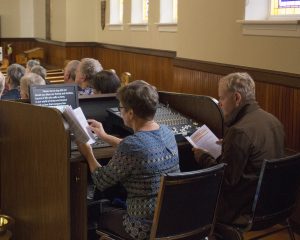 Some of the roles that house groups play include:
Greeting people on Sunday mornings and acting as ushers
Reading scripture
Helping with Zoom co-hosting and sound for worship
Putting the coffee and tea on for after worship
Setting up for and serving communion
Representing the congregation when we celebrate baptism
Lighting the communion table candles on Sunday morning
Sorting and delivering white gifts to the Hamper program and Women's Shelter in December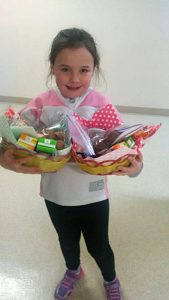 House groups are also encouraged to organize a fund-raising, outreach or community-building opportunity for the congregation during their months.  Some of the fun things that house groups have organized in recent years include a Family Christmas Movie Afternoon, a Hallowe'en Dance, a Comfort Food Potluck, various concerts and music or drama events, a Soda Social, serving pancakes and sausages at the Soup Kitchen, delivering goodie baskets to Shut Ins, collecting school supplies for children in need, collecting children's items for the Family Resource Centre, and supporting community outreach projects like FOCUS (Canadian Food Grains Bank), Grandmother's Giving (raising funds for grandparents raising grandchildren in sub-Saharan Africa), our Refugee Sponsorship Project, the Portage Family Abuse Prevention Centre (women's shelter) and more.
To be involved in a House Group, you don't need to be willing to do everything.  Lots of house groups have some people who would rather hide in the bathroom than read scripture in church and others who cannot imagine putting on the coffee without electrocuting themselves.  This diversity of gifts and skills works.  House Groups also welcome people of all ages from children to seniors.  There is something for everyone.
If you would like to offer your talents as part of the mix, inquire at the church office about joining a House Group.  We would love to welcome you.