Sunday worship has resumed.  You can come to church in person, or you can log in virtually via zoom.   We do still have capacity limit restrictions offered by public health, but we are confident that there is plenty of room for those who wish to attend in person. 
For those who attend in person, we will still ask that you sign in when you arrive, in the unlikely event that public health requires information about who was in the building on a given day.    We will ask you to sit physically distanced from those who are not in your household bubble.  And we will encourage the continued use of masks indoors.    
Sunday's zoom log in information: 
https://us02web.zoom.us/j/6460700716?pwd=SW9RZDBYVTRpekc0ZWFhWkZ3bXN4Zz09
If you use the zoom app, you can join with Meeting ID: 646 070 0716 and Passcode: trinity
Don't forget that land line options are available too:  On Sunday morning, dial in using one of the following long distance numbers and you'll be able to listen in to everything.  1 204 272 7920; 1 587 328 1099; 1 647 374 4685; 1 647 558 0588; 1 778 907 2071; 1 438 809 7799
When you dial in, they will ask for meeting ID number, and you will enter the following:  646 070 0716#
We look forward to seeing you in church any given Sunday – whether in person or online! 
Church Office
Regular office hours are Monday – Friday from 9-12 and 1-4.  
We're hiring!  See our newsletter (page 2) for more information.  
As an Affirming Ministry of The United Church of Canada, we are passionate about inclusion.  Jesus loved everyone and so do we!  We celebrate people of all gender identities, sexual orientations, abilities, races, ethnicities, ages, economic circumstances and family configurations.  Whoever you are and whatever your life story, know that we welcome you to be part of our faith community in whatever way suits you.
Keep up to date with our Facebook group or find us on Twitter (@churchportage) or Instagram ("trinityportage").
We hope you enjoy our website.  If you have any questions or would like more information about  anything, please contact us through our Contact page.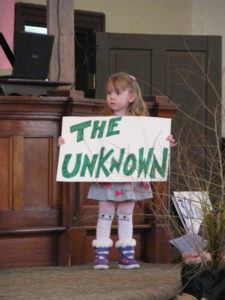 Upcoming Events
There are no upcoming events at this time.
United Church News