In keeping with Provincial Health Orders to minimize group gatherings, in-person worship is suspended and at this time is online only.
We offer a live-streaming option Sunday mornings via the Zoom platform that you can log in to any time after 10 a.m..  We also record portions of the Sunday morning gathering to be uploaded to our YouTube channel for anytime viewing.  You can find the link to our YouTube channel here:  https://www.youtube.com/channel/UCifQQLFZrDcGyY-J3xjDoKA/videos
To access our Zoom Livestream.  If you have a mobile phone or tablet, download the zoom app, and on Sunday mornings, go to the app and click "Join a meeting".  Enter the meeting ID:  646 070 0716.  You will be asked for a passcode.  Please see the newsletter or call/message the office to get the pass code.    When you enter the meeting, say "yes" when you are asked to join audio, or you won't be able to hear anything.  You can still control whether your microphone or video is on.  If you access through a browser, rather than the app (on a desktop computer for example), you can just click this link, https://us02web.zoom.us/j/6460700716?pwd=SW9RZDBYVTRpekc0ZWFhWkZ3bXN4Zz09 and it should take you right to the live feed.
You can also listen to the live feed on your land telephone line.  You will have to dial a long distance number, so depending on your phone plan, you may incur long distance charges.  When you dial in, you will have to enter the meeting ID:  646 070 0716, and as part of the zoom security, will be asked to state your name.  Any of the following numbers will access the zoom feed, even though they are routed through different parts of Canada:
1 204 272 7920 (Manitoba); 1 587 328 1099 (Alberta); 1 647 374 4685 (Toronto); 1 647 558 0588 (Toronto);1 778 907 2071 (British Columbia);
1 438 809 7799 (Montreal).  If you have trouble getting through on one, try another!
Church Office
The church office is open, but staff are working behind locked doors.  Call ahead to 204-857-4471 for assistance.  Regular office hours are Monday – Friday from 9-12 and 1-4.  
We're hiring!  See our newsletter (page 2) for more information.  
As an Affirming Ministry of The United Church of Canada, we are passionate about inclusion.  Jesus loved everyone and so do we!  We celebrate people of all gender identities, sexual orientations, abilities, races, ethnicities, ages, economic circumstances and family configurations.  Whoever you are and whatever your life story, know that we welcome you to be part of our faith community in whatever way suits you.
Keep up to date with our Facebook group ("Trinity United Church Portage la Prairie") or find us on Twitter (@churchportage) or Instagram ("trinityportage").
We hope you enjoy our website.  If you have any questions or would like more information about  anything, please contact us through our Contact page.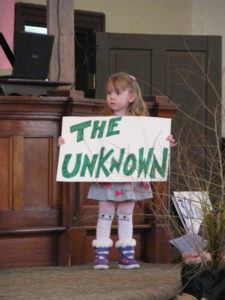 Upcoming Events
There are no upcoming events at this time.
United Church News