Join us for worship in-person or online Sunday! Here's the link to access the Zoom call.  We go live by 10 am, and we get started at 10:30 a.m.  If you are calling in instead of using the Zoom app, please email trinityu@mts.net in order to get the meeting ID and password.
Those who wish to attend church in person are welcome to do so, but they must bring proof of vaccination with them. Those under 12 who are not able to be vaccinated are welcome to attend in person, but must be accompanied by adults with proof of vaccination. Masks and other usual protocols are also still in place.  Coffee Time following worship is suspended at this time.  
Those who are unable to provide proof of vaccination are welcome and encouraged to attend online, along with any who wish to continue to attend church virtually for other reasons.  
Church Office
Regular office hours are Monday – Friday from 9-12 and 1-4. 
We're hiring!  See our newsletter (page 2) for more information.  
As an Affirming Ministry of The United Church of Canada, we are passionate about inclusion.  Jesus loved everyone and so do we!  We celebrate people of all gender identities, sexual orientations, abilities, races, ethnicities, ages, economic circumstances and family configurations.  Whoever you are and whatever your life story, know that we welcome you to be part of our faith community in whatever way suits you.
Keep up to date with our Facebook group or find us on Twitter (@churchportage) or Instagram ("trinityportage").
We hope you enjoy our website.  If you have any questions or would like more information about  anything, please contact us through our Contact page.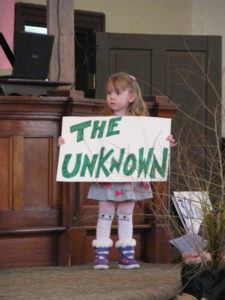 Upcoming Events
There are no upcoming events at this time.
United Church News